[Freebies] Stunning Camping, Travelling and Outdoor Outline Vector Icon
Reads : 1150 times!
We've catalogued the best free camping, travelling and outdoor vector icon sets available on the web, perfect for your outdoor themed web and print projects.
Each free vector icon set on our list is easy to download and contains multiple graphics that include backpack gear, weather icons, tents and survival tools. They are ideally suited for use on websites, posters and flyers or as part of hipster-centric logos.
O1. Camping : 40 Free Vector Icons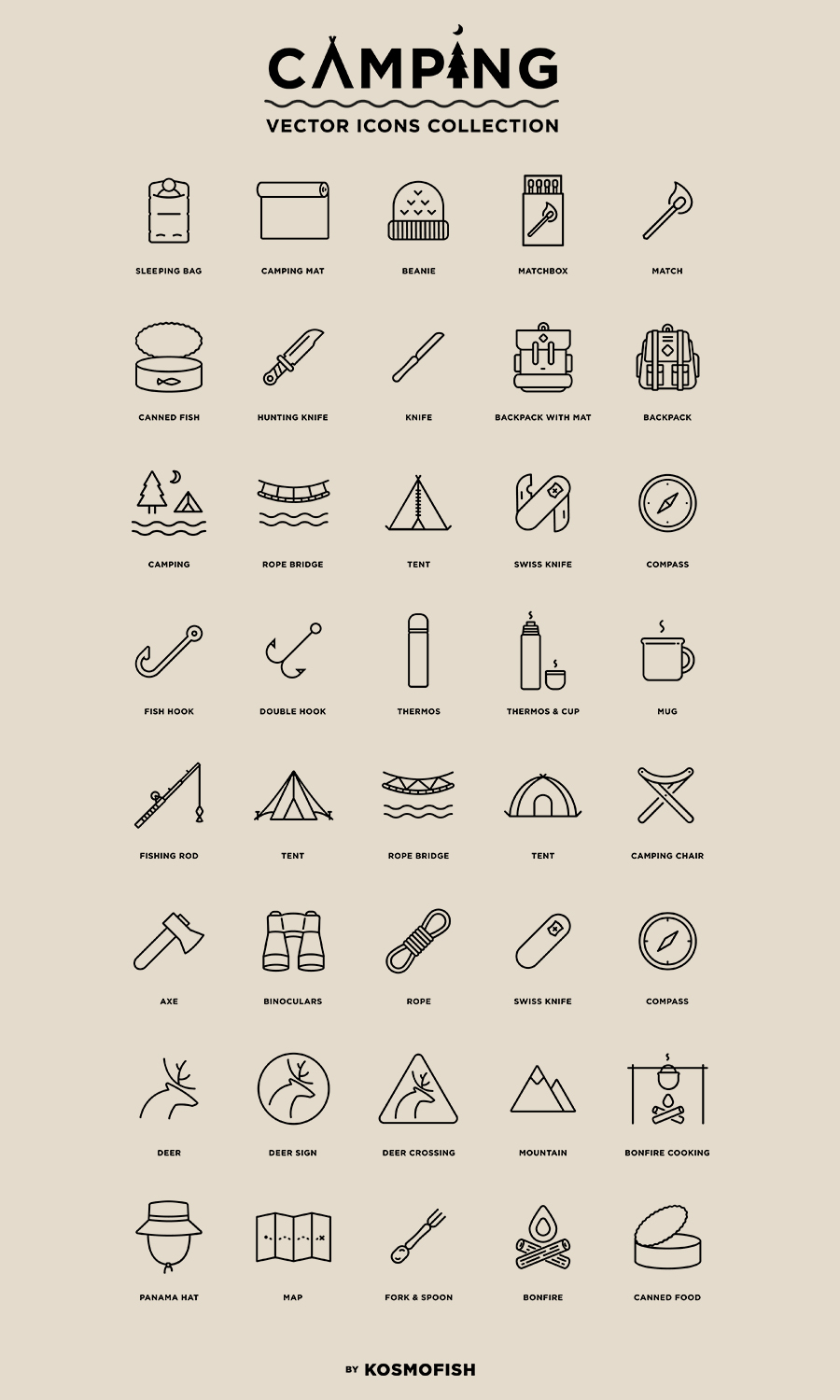 40 Modern look outline icons in vector presenting these familiar stuffs of the mountaineer and scouts, all those wanderer. Very minimalist and easy to use, available editable EPS file.
O2. Camping Free Line Icon Set

Camping free line icon set consist of 34 vector icons on camping and travelling topic. These icons will look good as logo icon, in graphic and web design projects, as UI elements, in brochures and cards as well. These icons are neatly assembled in one EPS vector file. Since Line art icons are the part of these days design trend, you can use it for your latest design work.
O3. Minimal Camping Vector Icons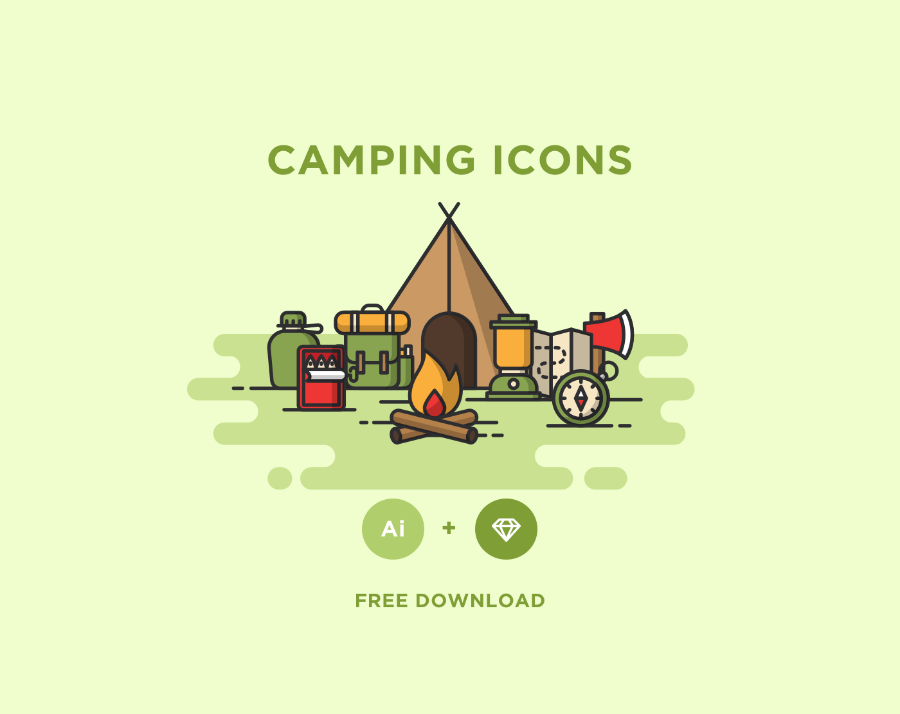 Another set from Salinee Pimpakun? why not. Free minimal camping vector icons are the latest creation from this author. Just like the previous set we got before, these icons are fully editable. So, you can customize, resize and recolor it the way you want and need. There are so much thing you can make from this set, it will look good as branding and logo design, camping related event poster, brochure, and pattern as well.
O4. Travelling Icon Set
This free Travelling Icon Set contains fully scalable stroke icons, stroke weight 3.5 pt. Useful for mobile apps, UI and Web. This pack contains: compass, air plane, ticket, map, globe, fish, camera, and other wonderful monoline traveling icons.
O5. Camping Vector Icon Pack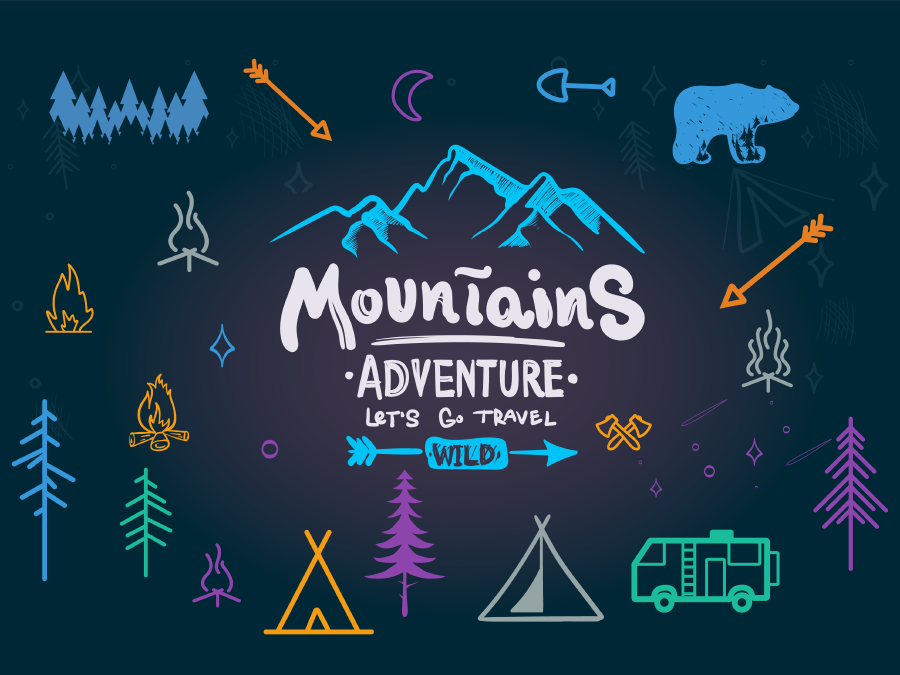 Here comes the fresh Camping Vector Icon Pack from Vitaliy Vill! If you are currently working on a logo design, branding, purpose for camping, event or scout this one can be very helping. Moreover, it is available in EPS, PNG, and JPG file format with 800×600 px size. Hence, you can customize it using Adobe Illustrator, change the color and resize the way you want.
Love It? Share It!